PHOTO: Street View of Collaton Kennels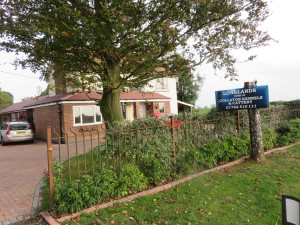 PHOTO: Street View of Collaton Kennels
Directions:
Collaton Kennels stands alone on the Cold Ashby Road - look for the red post box opposite our driveway.
We are approximately:
5 miles from Junction 18 of the M1
3.5 miles from the junction of the A14 with the A5199
Meeting Strap Line
You are welcome to visit and check out the holiday accommodation.
We look forward to meeting you and your pet.